Meet Our Affiliates
Our strategic alliance of qualified business partnerships and network providers offer a customized business approach to serve our clients better.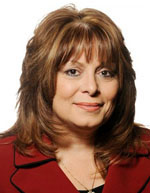 Maria Paladino-Fitz
President & CEO
maria@mymediaconsultants.com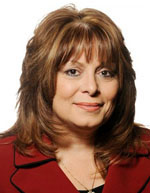 Maria is an entrepreneur by nature, an extremely idea driven person and very passionate about her business. She brings over 25 years of advertising, marketing and sales experience to every client she serves and with her strong network of strategic business partnerships, she is able to deliver a fundamentally solid marketing plan every time. She truly enjoys people and helping her clients reach for the stars... Her approach is unique and her passion is contagious.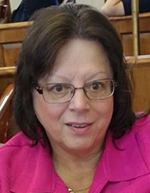 Terry Graney
Customer Support
info@mymediaconsultants.com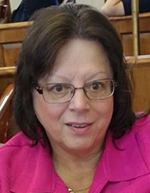 Terry handles all phases of client relations and support operations. Her lifetime experience includes various management and customer service positions. She is a true team player and is always willing to go the extra mile when it comes to delivering outstanding customer service. Terry loves life and especially spending time with her grandchildren.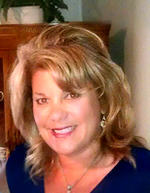 Jolie Ruffalo
Medical Marketing, VP
jolie@mymediaconsultants.com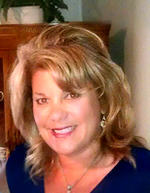 Jolie brings over 25 years experience in Medical and Healthcare Marketing to Media Consultants. She understands the challenges that healthcare practitioners face today from declining reimbursements, increased competition and practice integration.
Additional areas of expertise include the business side of practice management as she has supported her husband's physical therapy practice for 19 years handling all aspects of the practice including managed care contracting and multi-level relationship building.
Jolie's past clients include Dental, Medical and Facility clients in New Jersey as well as New York.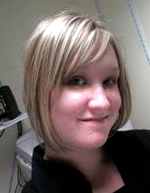 Colleen Brozyniak
Lead Graphic Artist
info@mymediaconsultants.com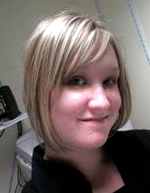 Colleen brings over 15 years experience in graphic design to Media Consultants. Her creative talents span across all forms of print, web, digital design and social media. In her spare time, she is known to be found at MetLife Stadium cheering on her beloved New York Giants.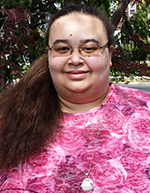 Lauren Porter
Lead Web Developer
lauren@mymediaconsultants.com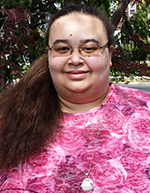 For over 15 years Lauren has designed and developed world class web solutions and mobile websites for numerous clients.
With her rich background in designing, coding, and marketing specifically for the web, Lauren brings a well informed and intricately balanced website development methodology to the Media Consultants team.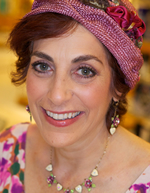 Caryn Starr-Gates
Copywriter
caryn@mymediaconsultants.com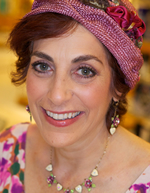 Caryn creates promotional copy for print and online ads, radio and TV commercials, marketing materials, newsletter columns, articles, press releases, and website and social media content. Her copywriting career spans more than 30 years. She has written extensively for lifestyle, education, life safety, food service, financial, retail, and professional services clients. She volunteers for several non-profit organizations, is an animal rights advocate, and will talk about her beagle to anyone who will listen.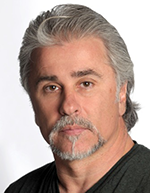 Demitrius Balevski
Photographer
info@mymediaconsultants.com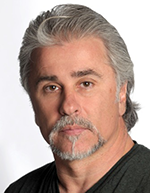 Demitrius brings over 35 years experience in photo journalism to Media Consultants - specializing in corporate events and on-location portrait and group photography. He is an award winning photo journalist with a strong passion for his work and welcomes the creative challenges he is exposed to with Media Consultants.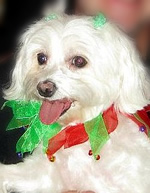 Bella Fitz
Office Greeter
info@mymediaconsultants.com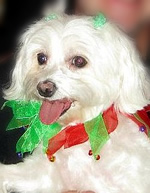 Bella works as the office greeter and doesn't hesitate to jump in on a phone conversation now and again. She is a 12 year old Maltese/Bichon and her sweet personality will melt your heart... She enjoys lunchtime and naps most of all.
Let Our Experience Work for Your Business
Media Consultants, LLC is a full service marketing solutions provider and public relations firm. Headquartered in New Jersey with over 25 years of marketing experience in all forms of marketing; our growth and success has been largely based on our knowledge and experience with new and innovative digital media products. We take pride in exceptional customer service, attention to detail and our ability to develop strong marketing campaigns and strategies that really work!
We are unique in that we can deliver everything under one roof – whether it is creative design and strategy, printed materials or ad placement, digital advertising,social media campaigns, web development, public relations or the production of TV and radio commercials, we do it all… and as a result, our media relations and strong buying power work to benefit our clients. We use a common sense approach to develop well thought out, strong marketing campaigns that utilize mixed media products for maximum results and the greatest return on your advertising investment dollar.

Get Big Bold Business Advice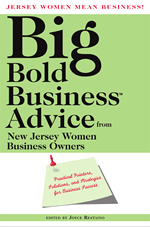 Maria Paladino-Fitz is a contributing author to Jersey Women Mean Business! Big Bold Business(TM) Advice from New Jersey Women Business Owners: Practical Pointers, Solutions, and Strategies for Business Success.
This must-have business book captures the talent and knowledge of 72 women business owners from across the state and presents their insight in easy-to-read chapters. Dozens of business topics are organized into several functional sections, such as marketing, administration, HR, sales, finance, business law, professional development, leadership, and work-life balance.
Every business owner will find this book a valuable source of inspiration for learning from other successful business owners on how to succeed in business (by really trying!).
From our chapter:
"Many business owners seem to struggle with the idea of whether or not they really need to hire a professional media buyer or consultant to help with marketing and public relations. In the long run, those are generally the same businesses that end up spending more on advertising and gaining less return on their investment…"