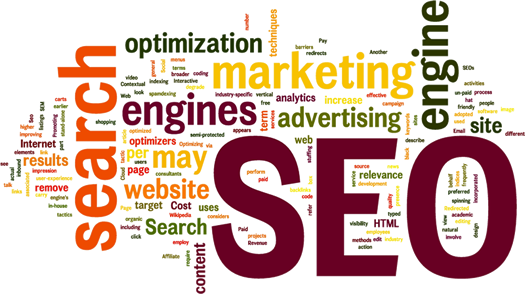 Strategic Keyword Analysis & Management
We analyze your business, website, audience, and competition to target the most relevant and profitable keywords for your campaign. As the campaign evolves and market dynamics shift we will continue to refine your keywords to ensure you continue to see an increase in targeted traffic to your website.
On-Page Website Optimization
We implement the subtle changes needed to your website's coding structure and content to achieve optimal search engine visibility and ranking.
Optimized Landing Page Creation
We publish additional content pages on your website which are laser targeted for specific keywords. These new content pages draw additional traffic from your target audience – as your campaign matures, so does the size and reach of your online presence.
Targeted Link Building
Search engines such as Google see links to your site as votes toward the ranking of your site. While they are only one of many signals, inbound links are vital in achieving the ranking positions and traffic you desire. We understand both the science of ranking algorithms as well as the art of acquiring inbound links and use this knowledge to send Google all of the right signals about your website.
Google+ Local Profile Optimization
We perform monthly maintenance of your Google+ Local profile to optimize how your business listing appears to potential visitors and how your listing is interpreted by search engine spiders.
Local Directory Listing and Optimization
We provide additional local directory submissions and listing optimization for all of the top local directories such as Bing Local, Yelp, Four Square, Yahoo Local, Citi Search, Local.com, Merchant Circle and many more.
Top Search Engine Submissions
We submit your website to all of the top search engines such as Google, Yahoo, Bing, Ask.com, and MSN.com.
Social Media Management
Social media is one of the strongest and most rapidly growing segments of online marketing. To tap the potential of the social media landscape we create and help you manage your business page at the current epicenters of social media, Facebook and Twitter. From industry news Tweets to Facebook user interaction, we engage your audience to establish your brand on the top social media channels.
We will provide a monthly report to show you the traffic generated from your search engine optimization campaign and improvements in the ranking positions for your target keywords. While we do not require a long term contract, we suggest allowing 3 month intervals to assess the results of your campaign. Give us a call now at 973.429.1454 to learn how an SEO campaign will increase your business's leads.